Launching a business can be very expensive. Even without major purchases, the cost of an entrepreneur's time to develop a working business model is immense. Luckily for anyone with dreams of running their own business, the Small Business Administration (SBA) and Small Business Development Council (SBDC) offer extensive resources and tools for entrepreneurs at no cost.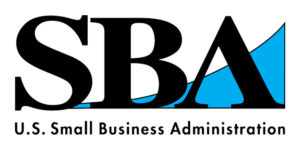 In 1953, our government recognized the immense value that small businesses add to our economy and created an agency to help entrepreneurs. The US Small Business Administration (SBA) was created "to aid, counsel, assist and protect the interests of small business concerns, to preserve free competitive enterprise and to maintain and strengthen the overall economy of our nation."
Throughout the US, the SBA is able to assist entrepreneurs using an extensive network of field offices and partnerships with public and private organizations. The Small Business Development Center (SBDC) is the local extension of the SBA's mission. Pretty cool, right?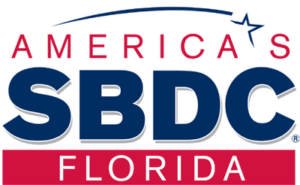 In the Miami area, FIU's College of Business and the Florida SBDC Network teamed up to create our local office. Whether you're looking to start-up, grow, or transition, the team at the SBDC at FIU is ready to provide resources. The core services provided by the SBDC at FIU include:
One-on-One Business Consulting
Financial Management/Access to Capital
International Trade and Development
Marketing and Digital Strategy
Government Contracting
Improving Operations
Business Plans
Business to Business Sales
Information/Data/Market Research
Strategic Market Research
Reaching Your Target Market
Fine-Tuning Your Brand Position
As a management consulting company for small businesses and startups in Miami, Alpha Current's services are very similar to what is available at the SDBC. The biggest difference is our ability to team-up and work directly FOR the entrepreneur. The SDBC is great at providing resources and tools- but they'll expect you to do the heavy lifting alone. However, Alpha Current works right alongside the entrepreneur. Due to this key difference, we are able to radically reduce the time it takes for our clients to reach their objectives.
The SDBC is great at providing resources and tools- but they'll expect you to do the heavy lifting. However, Alpha Current is able to team-up and work directly FOR the entrepreneur.
While our paid services extend beyond the scope of the SBA/SBDC offering, like them, we also provide tons of free advice. Alpha Current's mission is to help entrepreneurs be more successful and have more fun with their business. For those that aren't our clients (yet!) we make our knowledge available via social media (Facebook, Instagram, Twitter, LinkedIn) and our blog for startups and small business. We also host weekly events called Ping Pong Consulting Hour where entrepreneurs have the opportunity to ask us questions about how to make their business grow or become more efficient.
Starting and running a business is hard. But, at least there's plenty of resources for entrepreneurs available to those that are interested and motivated!
---
Need some free advice? Want to come to our next Ping Pong Consulting Hour?
---