This week we sat down with Margarita Wells, the founder of the lifestyle blog ThankYouMiami, to hear how a creative outlet for her passion for Miami turned her into an accidental entrepreneur.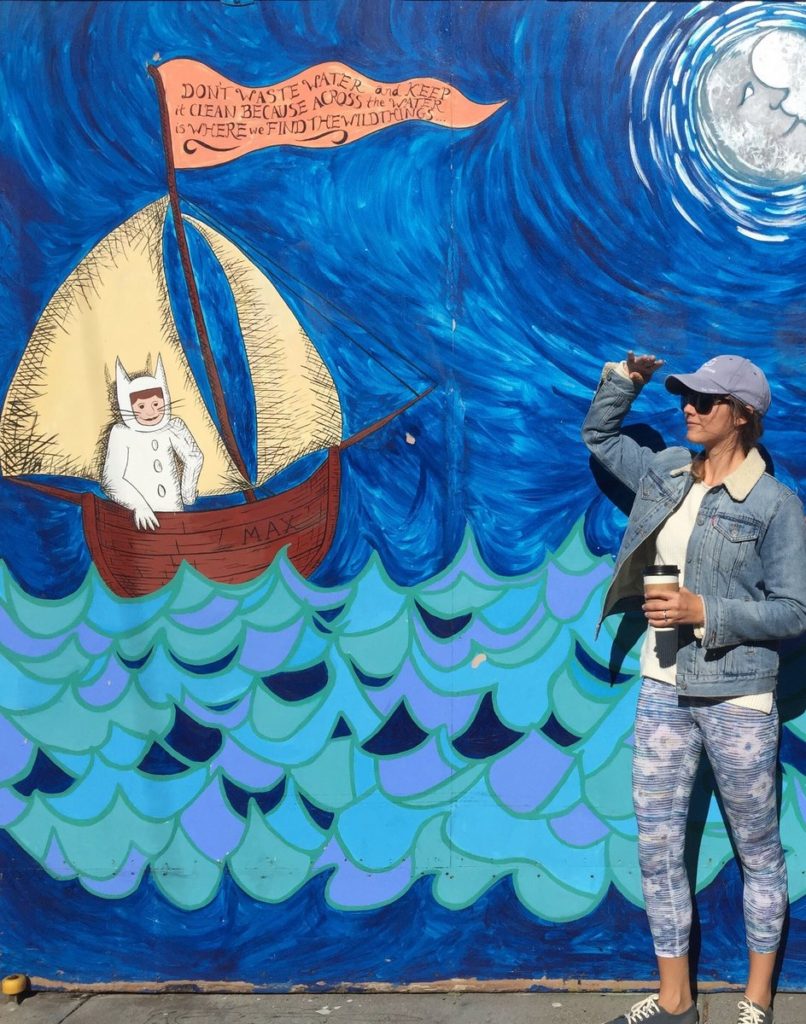 Whether it's food tasting, brand launches or must-attend events, ThankYouMiami is always present. Where exactly did it all begin?
It started about five years ago when I would tweet about things in my life. As a Miami resident there were so many things I felt the need to share and vent about. Sometimes they were the small and underappreciated things like enjoying a day at the beach. Other times, I'd be sitting in my car stuck in traffic and I would just tweet things like "stuck in traffic, #thankyoumiami".
I began using the hashtag more and more, and then one night,  I realized how many people were actually connecting-with and sharing those thoughts. So, I decided, I'm going to start a blog. I always loved writing and knew that I could share so much more about our city. I knew there were people out there who could benefit from that sense of connection. I didn't have a plan, nor did I know how long it would last, but I almost felt like I had to give it a try.
How has ThankYouMiami's mission evolved from those first tweets to everything it is now?
Miami is that place everyone loves to hate. They say "It's beautiful, but the people are so rude" (Miami is named the second rudest city in America by Travel + Leisure.) It's mainly due to the transient nature of our city. We are such a great tourist spot,  tons of people are always flowing in and out. We make weekend friends and then they leave. I think that leaves us with a lack of belonging. ThankYouMiami's mission will always be to bring a sense of community; a place to share our Miami pride by highlighting all the precious things our city has to offer.
It's interesting that venting about our traffic wound up providing a sense of community.
Crazy, annoying things may happen, but we can at least enjoy the fact that they happen to all of us. I continue to write about all of those things but I always do it in a positive light.
"One night,  I realized how many people were actually connecting-with and sharing those thoughts. So, I decided, I'm going to start a blog."
We know you keep busy between your job, hobbies and ThankYouMiami. How do you keep the ball rolling?
I see ThankYouMiami as a passion project. When i first moved to Miami Beach I worked, lived and played within a radius of a couple miles. I was one of those people who never crossed to the mainland. It wasn't until I started blogging that I really began to explore Miami. Writing and eating have always been things I loved. Now, I'm always excited to explore new places and meet new people.One of my biggest driving forces is knowing that there are always new people moving here who are going to need a sense of community and direction.
It's obvious that ThankYouMiami has been your key to the city. What has been the biggest opportunity you've came across because of it?
The biggest opportunity has been being able to become a published writer. I always loved writing as a hobby but i never saw myself doing it professionally. Outside publications who saw my writing invited me to share my voice with their audience and that was a huge accomplishment I never anticipated. (Note: We'll post as soon the book is available!)
You can almost say ThankYouMiami's road to success has been smooth sailing. Did you ever come across any obstacles?
That's exactly where my obstacles stemmed from. ThankYouMiami's success unfolded naturally over time and suddenly it was this wonderful thing I never made a plan for. At one point I realized I had to treat it as a business and begin planning in advance to keep it alive. That meant creating a business model, defining my positioning and planning out content in advance. As a first time entrepreneur, I didn't have previous experience in the field so it was a challenge to begin thinking with such a different mindset.
"I realized I had to treat it as a business and begin planning in advance to keep it alive."
How did you overcome the challenge of no prior entrepreneurial experience?
Thankfully, my husband Brad has this sort of  knowledge and experience, so he knew exactly what I needed. Sometimes we were just hanging out and we'd start talking about ideas and plans for the blog. It's a very different perspective than what I was accustomed-to, but eventually, I started thinking that way, too. And, it has proven successful so far.
How is ThankYouMiami different from other blogs?
When other Miami bloggers began publishing, I realized many of them had positioned themselves within a specific niche like fashion, food, etc. As I started, I always wrote about things that interested me as an individual.  I didn't want to limit myself to opportunities with specific themes. As a result, just about anyone can visit ThankYouMiami and find something to love because there is a wide variety of topics that appeal to all kinds of people.
How can we connect with ThankYouMiami?
If you'd like to see our view of Miami as-it-happens, I suggest following us on Instagram, Twitter, and Facebook. And, for more in-depth features and Miami resources, subscribe to the ThankYouMiami blog.
---
---
Do you know someone else that is becoming an accidental entrepreneur?